PLENARY LECTURE: Sustainability in aerospace composites: how to accelerate ?
Carbon Fiber Reinforced Plastics (CFRP) materials have been widely introduced onto aerospace products and they represent more than 50% of the structural mass of the A350 aircraft due to their exceptional specific mechanical properties. Lightness has very quickly become one of the undisputed advantages of CFRP and remains an essential means of reducing the impact of energy costs and the carbon footprint in current and future social-economic and environmental contexts.
Airbus ambitions to pioneer sustainable aerospace, and therefore support an ambitious EU target for 2030 to reduce net greenhouse gas emissions by at least 55% (compared to 1990 levels); and contribute to the climate neutrality objective of the EU by 2050.
Airbus' responsibility for its environmental footprint requires reviewing all aspects of an aircraft's life cycle: design, encouragement given to its supply chain, production, operations and end-of-life management. Thus, for several years, Airbus has initiated research and development to design, use and recycle its composites and raw constituents, while integrating more renewable resources, paying attention also to potential hazardous substances that may become of concern for regulation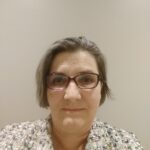 Caroline PETIOT, Airbus, France
Dr. Caroline Petiot is a Senior Composites Scientist at Airbus Central R&T in Toulouse. She acts as a Sustainable Composites expert for the Airbus Group. She joined the aerospace industry in 1990 and has contributed to several research programs, innovations and expertise in polymer fiber-reinforced composites, contributing to their major successful introduction in aerospace products. She holds a PhD in Materials Science from the Ecole Centrale de Lyon, obtained in 1994. Her field of research is the relationship between polymer formulation, composite elaboration, role of microstructures and macrostructural properties of composites such as mechanical ones with advanced experimental or computational mechanics approaches. She is now focusing on the sustainable industrial transition of composite materials for aerospace applications. She is an elected member of the Scientific Association of Composite Materials (AMAC) in France.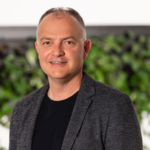 Christian WEIMER, Airbus, Germany
Christian Weimer studied Mechanical Engineering at the University of Kaiserslautern, Germany, where he received a Master degree in 1998.  He was a researcher at the Institute for Composite Materials (Kaiserslautern) and team leader of the Manufacturing Science Group from 1998 to 2003. He received a PhD degree from the University of Kaiserslautern in 2002 where he investigated preforming technologies as well as liquid resin transfer processing. From 2003 to 2012, Dr Weimer held various positions within Eurocopters/Helicopters including Head of Production Technologies and Senior Expert Composite Materials and Technologies. From 2013 to 2016 he was Head of Operations and Head of Composites at Airbus Group Innovations. Since 2017 he has been Head of Materials at Airbus, Central Research and Technology. In addition to his involvement in the aeronautic industry, Dr Weimer is lecturing at the TU Munich where he teaches a course on "Aerospace Materials Life-Cycle and Value Creation".
---
PLENARY LECTURE: Biomaterials to bio-composites : What can be the translation from material science to health science.
Composite materials combine in a single mass materials that differ in terms of their chemical nature and, in some cases, their geometric appearance, in order to achieve a summation of performance in terms of expected physical, mechanical or chemical resistance. In health, what about the biological properties ?
Indeed, in bioactive medical devices, if we combine materials, some of which provide mechanical or rheological properties and others bioactivity as a support for cells, for example, we are typically in the field of composite materials. In the field of bone regenerative medicine, we have numerous strategies for combining materials of different kinds in the same volume, in order to obtain a sum of the properties of each, as is the case with bone tissue, which is a natural composite material of reference. This conference will offer a vision of this field of application of bio-active composites for the skeleton in order to broaden the vision of composite materials to health and its 4R medicine: repair, replace, regenerate and reprogram.
Pr Pierre WEISS, Nantes University, France
Pr Pierre Weiss,  PhD, DDS, received his dental doctorate in 1989. He receives his Master of Science in biomaterial (Nantes) in 1993, his PhD in Biomaterial (Nantes) in 1997. He is Professor in biomaterials of the University of Nantes in dental surgery department and hospital. He was the Head of the  INSERM / Nantes University Unit 791, Centre for osteoarticular and dental tissue engineering, National institute for health and medical research (INSERM), UMRS 791LIOAD. Now he is Head of REGOS team in UMRS 1229 RMeS Unit. His scientific activities are Skeletal tissue engineering, physiochemistry in hydrophilic polymer to make hydrogels for synthetic extra cellular matrix, bone substitutes. His research interests include the chemistry and characterization of macromolecular solution and hydrogels to prepare synthetic extracellular matrices for tissue engineering of cartilage and bone. His scientific skills is on macromolecular chemistry and characterization like FTIR, Rheology, mechanical experiments and material design with nano particles blended with viscous solution before injection and cross linking into a 3 dimensional scaffold with alive cell encapsulated inside the structure. He has 2 main field of research in Biomaterials. The first is about Injectable bone substitutes like suspension of calcium phosphate ceramics or calcium phosphate cements. He also develops self crosslinking hydrogels of polysaccharides for tissue engineering and drug delivery systems. In 2015, he began a collaboration with HTL for translation of polysaccharide silanization to hyaluronic acid. He also managed clinical research in Odontology.   He was the scientific director of the Regenartive medicine cluster named "Bioregate" created in 2015. He is also the president of the society for biohydrogels, the vice president of BIOMAT. He was the vice dean of the Nantes dental school and in the scientific council of Nantes University. He as be nominated Fellow, Biomaterials Science and Engineering (FBSE) for the Worl congress of Biomaterials WBC 2020 (for WBC members who have gained a status of excellent professional standing and high achievements in the field of biomaterials science and engineering).
About 250 ISI indexed publications, more than 200 communications, 50 invited lectures, 7 patents and Hirsh index: 56, 9480 citations.  Researcher ID : AAE-9260-2020
---
PLENARY LECTURE: Multiscale composite modelling for aircraft engines
Achieving record-low environmental footprint for a new generation of aircraft engines calls for more composite materials than ever. Combined with an accelerated design schedule, these developments also rely on an increased usage of numerical simulation. The approach chosen by Safran rests heavily on multiscale modeling, i.e. establishing bridges from the elementary constituents of the material to full components. This presentation will focus on three key points of the approach. Firstly, mesoscale modelling requires dedicated numerical tools to acquire and preprocess the material topology, identify the constituents' properties, and simulate the numerical response thereof. Then, this knowledge allows building ad hoc component-scale models through a reasoned selection of key constitutive parameters and validation with experimental measurements. Finally, extending the design limits of current models and practices requires the development of new multiscale methods, particularly regarding the verification of such models using adapted error metrics.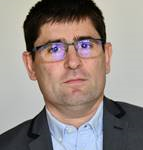 Florent BOUILLON, Safran Ceramics, France
Florent Bouillon is an Expert in the mechanics of composites and aeronautical certification at Safran Ceramics. He owns an engineering degree from ISMANS (Le Mans) and a Ph.D. from University of Technology Compiègne. His areas of research are related to the multi-scale simulation and justification of Ceramics Matrix Composites parts.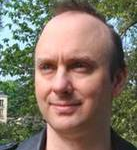 Nicolas FELD, Safran Transmission Systems, France
Nicolas FELD is an Expert in mechanical engineering and currently heads the methods office at Safran Transmissions Systems. He is also a part-time associate professor at Ecole Polytechnique. He owns a Master and a Ph.D. from Ecole Normale Supérieure (Cachan) and a research habilitation from Institut Polytechnique de Paris.
His areas of research are related to the multi-scale analysis of composites, validation and verification, and transient dynamics of structures.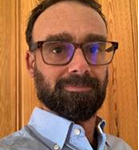 Julien SCHNEIDER-DIE-GROSS, Safran Aircraft Engines, France
Julien SCHNEIDER-DIE-GROSS is an Expert in the mechanics of 3D-reinforced composites, and head of Mechanical & Process simulations roadmaps for the Industrial Centre of Excellence (CEI) for woven parts for Safran Aircraft Engines, within Safran group. He owns a Master, an engineering degree, and a Ph.D. from University of Technology Compiègne.
His areas of research are related to multi-scale simulation and the experimental measurement techniques associated with those scales (meso/macro).