Get the right service, determine what you need contact us for the most suitable services.
Address:
757 Third Avenue, 20th Floor New York, NY 10017
Phone:
+04 900 300 282
+09 600 200 686
Email:
info@consultio.com
support@consultio.com
Registration is now open.
RATE (including 10% VAT)
ESCM Member (*)
Non-member (**)
Student (***)
Participants from low and lower middle income countries (***)
Day registration (2,3 or 4 July)
EARLY BIRDS FEES until 30 APRIL 2024
670,00 €
725,00 €
415,00 €
415,00 €
260,00 €
STANDARD FEES from 1st May 2024
775,00 €
825,00 €
465,00 €
465,00 €
360,00 €
(*) Registration as a member means that you attended ECCM20 in lausanne in 2022.Membership to the ESCM is included in the Registration fee on each ECCM-n. To become a member of ESCM, one must register for the European Conference on Composite Materials. Membership to the ESCM is valid for one ECCM cycle. An ECCM-cycle is defined as the period of time between the end of one ECCM-conference till the end of the next one. This period corresponds to approximately 2 years.
For any question, please contact ESCM secretariat at B.Caglar@tudelft.nl
(**) Registration as a non member means that you did not attend ECCM20 in Lausanne in 2022.
(***) Upon presentation of proof of student status (at the time of registration) to be uploaded at the time of registration
(***) According to the World Bank Classification
For all delegates, registration includes:
Access to all sessions (including plenary, keynotes and posters)
Book of abstracts (electronic)
Conference proceedings (electronic)
The Welcome Reception on Tuesday 02 July in the late afternoon
Lunches and coffee breaks throughout the conference
Guided tech tours (pre-registration required)
---
In addition to the above, student registration includes:
Opportunity to participate to the conference pre-courses on Monday, July 1
(venue: Nantes University, more info to be announced)
The PhD event on Wednesday July, 3
(venue : Magmaa Food Hall)
---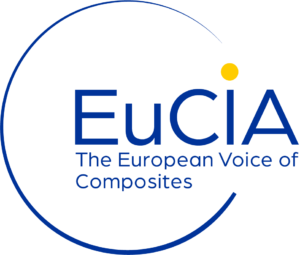 In order to facilitate the link between the needs of industry and the educational programs offered by European universities, ESCM and EUCIA have joined forces to create a database that will be regularly updated. When you register for ECCM21, you will be asked to complete this survey. The information will be published on the ESCM, EUCIA and JEC websites to reach the widest possible audience.
You are free to choose whether or not to complete the survey.
Thank you for your participation!